British Army Heavy Equipment Transporter Cab Armour Upgrade
During British Army operations in Afghanistan, ground vehicles were very vulnerable to attack, whether from roadside bombs, mines and IEDs or from ambush. Increased helicopter lift capacity was provided to allow personnel and supplies to be transported by air whenever possible, however there remained regular significant movements of equipment too heavy to be transported by helicopter.
In particular, the Oshkosh Heavy Equipment Transporter (HET) vehicle was tasked with transporting other vehicles and heavy loads by road, and was encountering attacks of various kinds.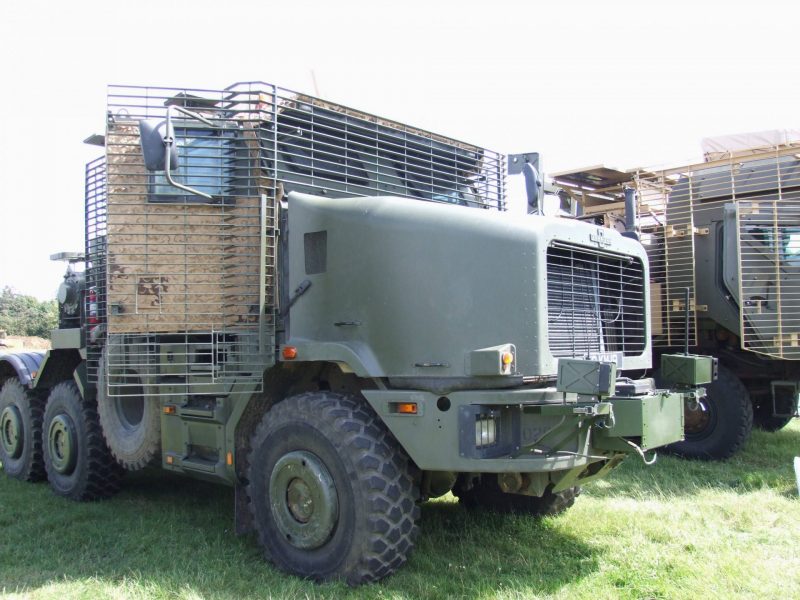 By that stage, Permali had developed a reputation for providing high performance and effective armour solutions with very short lead-times to satisfy Urgent Operational Requirements (UORs). Permali was contracted by the MOD to develop and supply an armour upgrade for the HET vehicle to give protection to the crew from small arms fire and IEDs. The requirement initially provided rear hemisphere, side and floor protection, and Permali was challenged with a very short programme to deliver kits for installation in theatre, including manuals and installation instructions.
The short timescales required very close cooperation between Permali, the Army, MOD and subcontractors, with mock-up and prototype work being conducted on a HET vehicle delivered to Permali's Gloucester facility by the British Army.
Further enhancements to the protection, including the addition of armoured glass side window and windscreen panels were later added.
For more information, contact sales@permali.co.uk