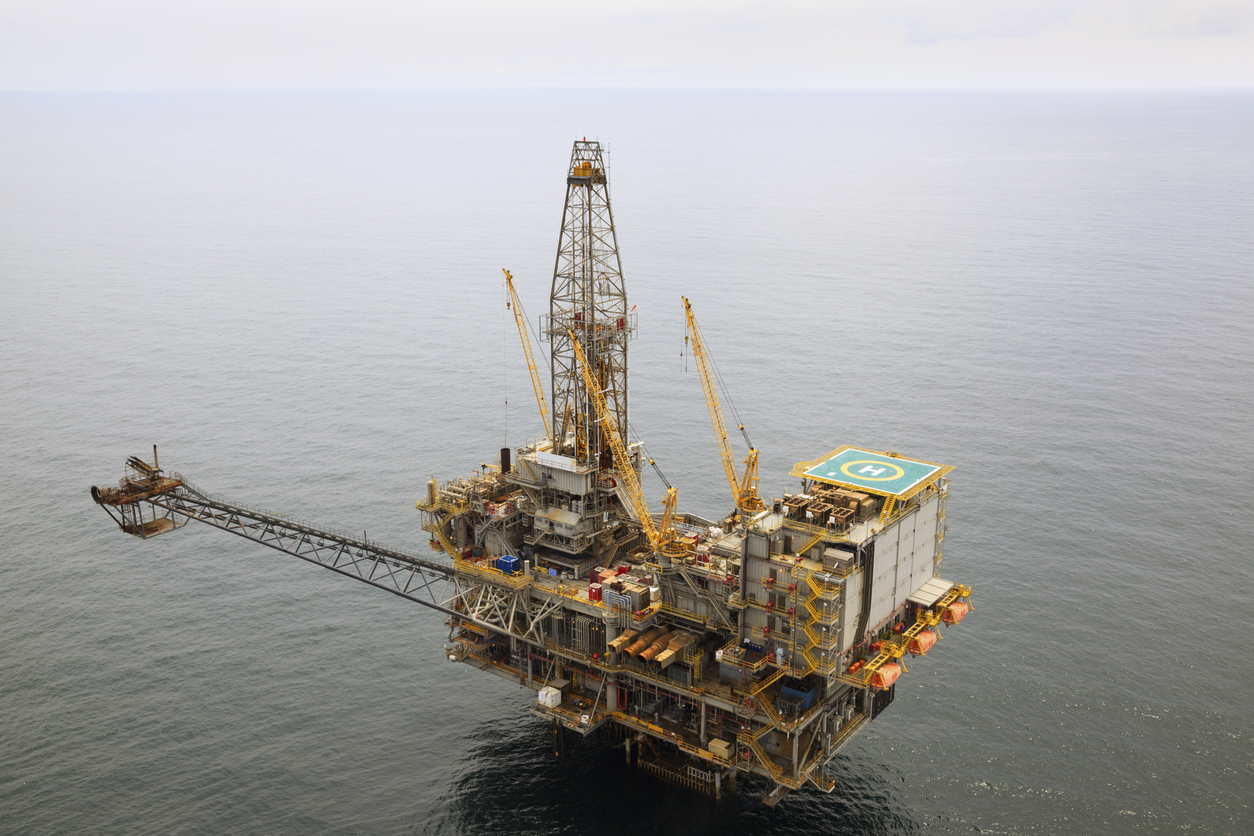 Offshore Guard Rail & Safety Nets
For over 25 years Permali has been supplying high strength, glass fibre reinforced (GRP) composite Stanchions, Guardrails and Safety Net Frames used in some of the most demanding environments in the world.
Oil rigs see incredibly harsh conditions, with extreme weather and temperature change, strong winds and high precipitation and salinity. Helipads, walkways and stairs are some of the most vulnerable parts of the rig where staff are at most risk – guard rails, stanchions, safety net systems undergo serious punishment exposed on the outside of the rig, with material performance being vital in ensuring safety of staff.
Permali's innovative GRP composite materials offer superior attributes to conventional iron and stainless steel and include the following design benefits:
Corrosion resistant
Low maintenance, corrosion resistant components.
Lightweight
Lightweight, easy to use and vibration free.
High strength
High strength and durability.
Quick release options
Fixed, foldable and removable quick release options.
Rigid systems
Rigid guardrail, rope, chain and safety net systems.
Foldable systems
Foldable systems with variable angle position.
Camlock
Positive lock 'camlock' fittings specified
Dielectric properties
Insulates well against electrical current- dielectric properties.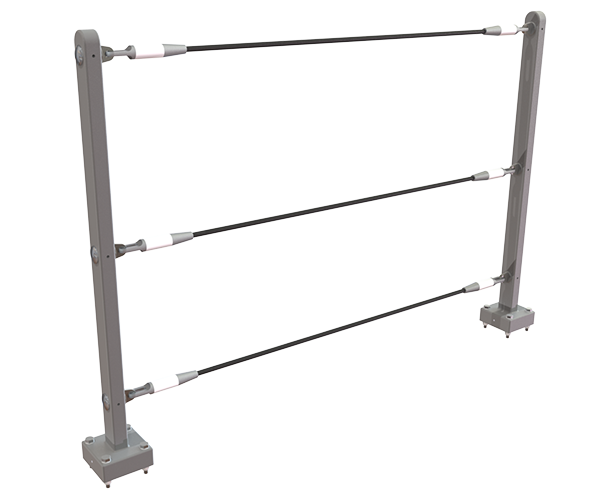 Permali also supplies bespoke walkway safety systems, incorporating modifications to suit the type of platform and specific requirements such as: rail height, number of handrails and type of hinge points.
Stanchion systems are supplied by Permali 'ready to install', complete with all the fixings, fittings and lug bolts required for the guardrail design and specification. All fabricated composite stanchions, rigid guardrails and deck safety net frames, are finish painted in-house with a two-part polyurethane paint to the customer's desired colour.
Capable of withstanding harsh conditions, all net systems use a combination of a cast stainless steel base with a lightweight, painted GRP composite frame, which provides a low maintenance, corrosion free system. Permali specify 'camlock design' fittings for its net systems, for added safety as they are positively locked in the upright and deployed positions.
Added 'safe refuge' protection for staff in bad weather conditions is provided using shock cord woven into the lower sections, which allow the net to "sag when necessary".
Our safety net systems also come with the option of being fully automated.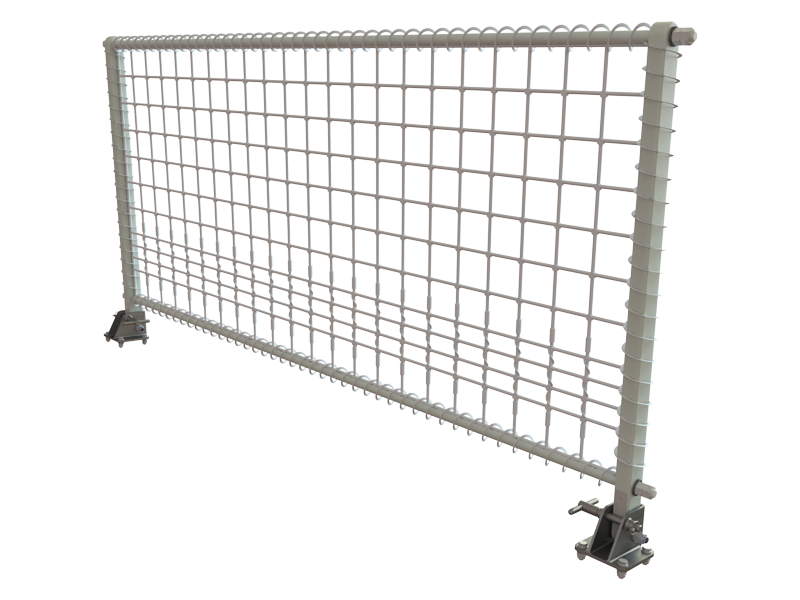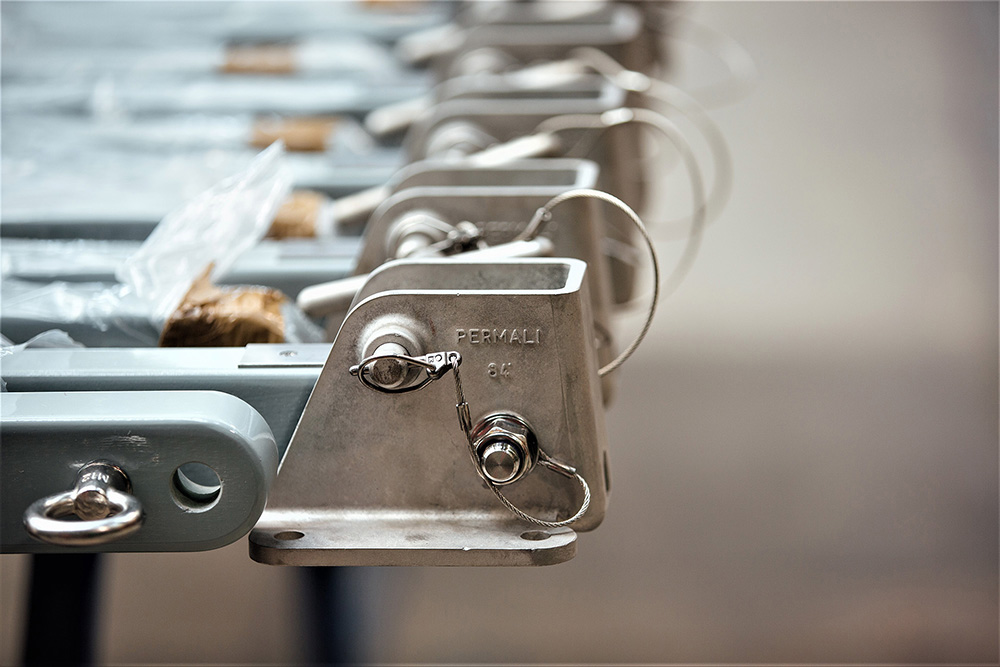 Bespoke solutions for Offshore
Designed and manufactured at a single site in Gloucester, UK, Permali provides a full new product development (NPD) service, which can rapidly design and test new products for oil rigs and other Offshore applications. The R&D, design and process engineering teams have extensive experience in working under pressure with defence sector OEMs. Permali has demonstrated its added value to customers by accelerating NPD projects using its specialised innovation team, carrying out in-house material properties testing and providing prototypes in short lead times.
Most recently Permali's R&D team has developed Permaglass® XGR2/4, a new specialist FR composite material grade, which provides the next generation safety fire performance. Extensive mechanical and fire, smoke and toxicity (FST) testing has been carried out to validate the new material's suitability for demanding applications.
Permali's guardrails, stanchions and safety net systems have been used in Marine applications across the world including:
RRS Sir David Attenborough research vessel
Type 45 and 23 Naval destroyers and frigates
Queen Elizabeth Aircraft Carrier
Coastal patrol boats & Minesweepers
RFA Bay class support ships
Just some of our Offshore customers: