CNC Machining – Including CNC Routing

Permali specialises in the manufacture of precision CNC machined composite components and assembled systems, which complements in-house manufactured Permaglass® solid laminates and sandwich panel materials.
Sectors with tight tolerance levels often require key tools to manufacture materials precisely and to a high performing quality. With specialist CNC machinery technology and expertise, Permali can design and manufacture precision machined parts for a range of applications from aerospace to automotive. Our in-house manufacturing team is capable of working with either client materials or those sourced by Permali.
CNC (Computer Numerical Control) machining is a form of manufacturing that can produce reliable, precision-machined components from an array of metals, other polymeric materials, and engineering plastics, foam, ceramics, and woods.
Permali's machined components are designed and engineered precisely to supply diverse markets and demanding applications with bespoke parts and material solutions. These products are engineered and developed to comply with recognised engineering standards and quality management.
CNC machining of core materials and all in-house manufactured Permaglass® solid laminate and sandwich panel materials: E–glass and S-glass plate; epoxy and phenolic sheets; engineering thermoplastic materials; ballistic plate materials.
Achievable through our sophisticated, modern CNC machinery and specialist material knowledge, Permali develops, manufactures and supplies high-quality, precision machined components.
Our range of machined parts include other solid laminates, such as:
E–glass and S-glass plate &;other specialist synthetic/ natural fibres
Epoxy and phenolic bio resins
Engineering thermoplastic materials
Ballistic plate materials
Specialist synthetic and natural films
From design to manufacture, CAD CAM can create parts quicker and with accuracy, thereby reducing the time spent designing these machined parts. Using this technology, Permali can manufacture components based on third party drawings. Using advanced CNC routers can be used to perform a range of manufacturing demands, from surface finishing to working on complex curves achieved by 5-axis machining.
CNC routing, for advanced material manufacturing, can benefit projects by influencing:
Bespoke design capability
Unique healing polymer technology automatically seals penetrations on impact.
Our CNC Machining Facilities
Where manual processes can lead to operational inefficiencies, CNC machining benefits from advanced computing technology and automation to improve the reliability, repeatability, and accuracy of machined components.
Our CNC machining equipment includes the following:
For achieving desired composite components, CNC routing can work with speciality materials, including foam and engineering plastics to produce high-quality, exceptional material outcomes and precision part manufacturing without the need for custom tooling.
CNC routers are ideal for cutting, shaping, and carving an extensive range of materials with different hardness's, including: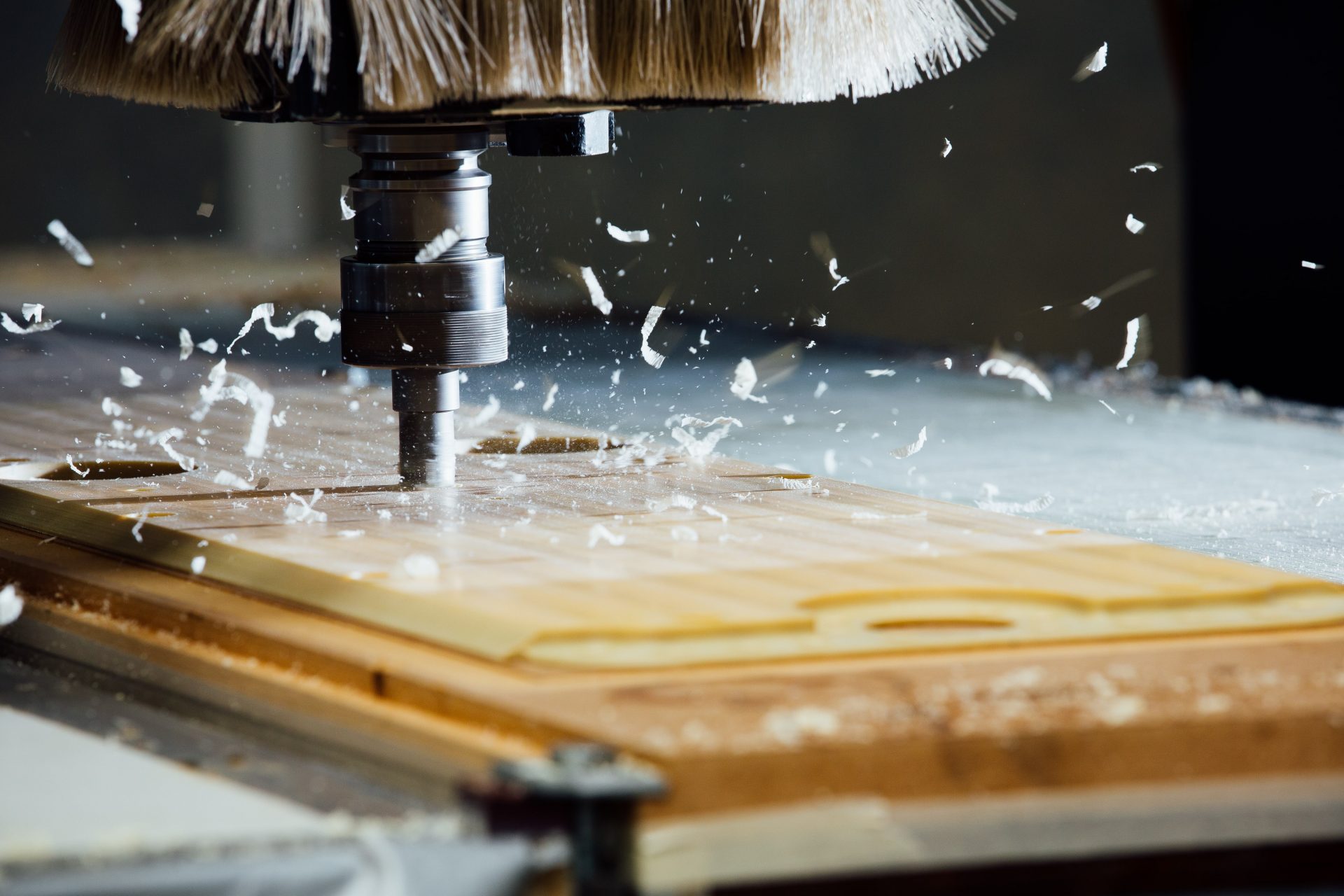 CNC Markets & Applications

Permali's composite components, achieved by 5-axis machining capabilities, are specifically engineered and tailored for demanding environments and other advanced applications:
Permali has developed a supply of bespoke, fabricated aerospace composite finished components, from metal fixtures to custom client designs.
For the demanding scenarios of aircraft transport, which involves different air vehicles, Permali used 3 and 5 axis CNC machining to produce ready-to-install and custom-manufactured parts for client-specified projects.
For the rapidly evolving energy industry, Permali has been involved in delivering high performance Permaglass® electric insulation components.
Supplying consistent machined parts for exacting automotive specifications, Permali is innovating wear resistance applications using Permaglass® solid laminates.