Dr Pete Webb, director of research and development at Permali, has been awarded a Visiting Fellowship at Cranfield University within the Centre for Defence Engineering.
Permali and Cranfield University's Material College have worked together for more than 20 years on numerous materials and defence related projects for ballistic and blast applications. With Permali's rich history in defence applications, and Dr Webb's vast experience in the industry, as well as Cranfield University's dedication to material science and engineering, the work carried out has led to paths crossing many times. The awarding of a Visiting Fellowship to Permali's Dr Webb is a culmination of his hard work and dedication to furthering defence innovation, as well as the research and development that surrounds this vital industry.
Dr Webb commented: "It is an honour to be awarded a Visiting Fellowship with Cranfield University, I am very much looking forward to working more closely with the university in a number of areas." For more than 15 years, Dr Webb, supported by Catherine Crawford, process engineering manager at Permali, have both been working with the university's Battlefield Technology Course on a series of lectures on survivability and armour as well as industrial tours.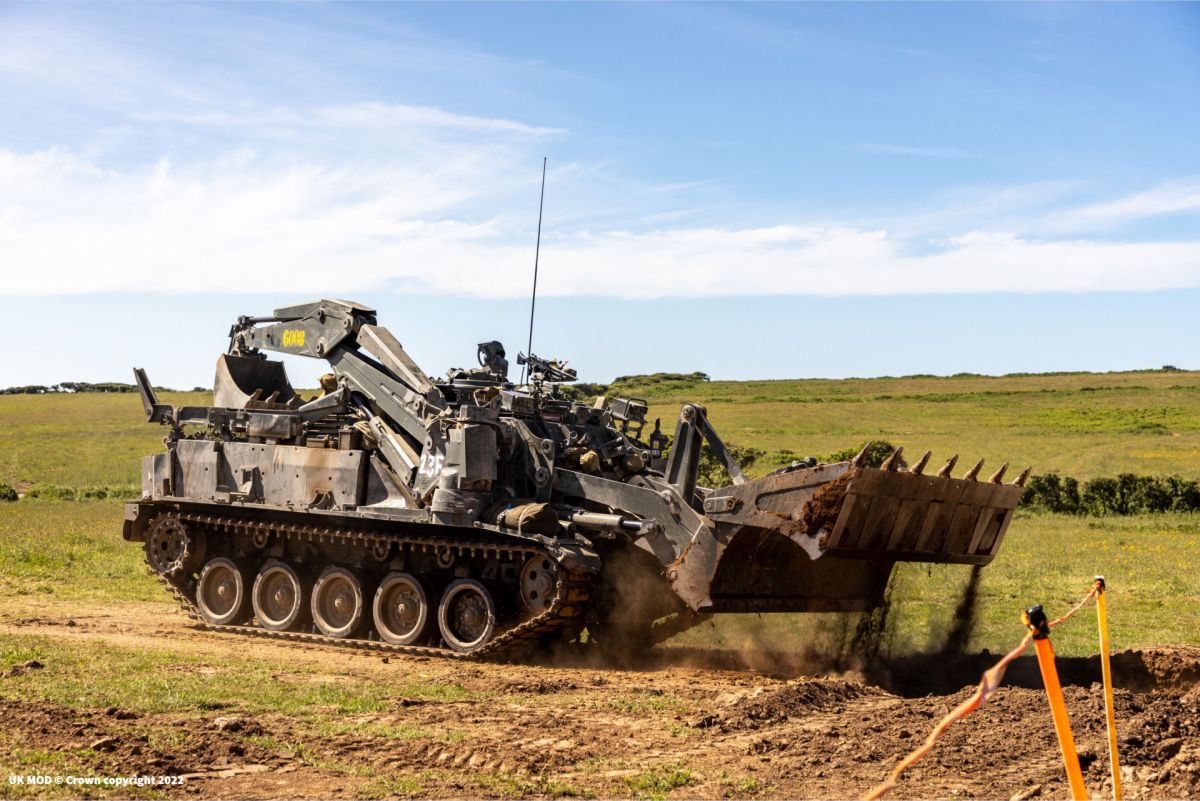 Permali, part of the Diamorph Group, has a strong heritage and proven reputation across land, air and naval defence since 1937. Permali products have seen active service in many conflicts and theatres of operation during WW2, in the Middle East, Northern Ireland and more recently in the Gulf and Afghanistan wars. The company has supplied MOD approved composite solutions to the British Army, NATO and UN personnel and is actively involved in driving innovation in defence using its extensive in-house R&D facilities.
Professor Gareth Appleby-Thomas, professor of high strain-rate material response for defence applications and head of the Center for Defence Engineering, commented on Dr Webb's fellowship: "I am delighted to have Pete working with us and look forward to the continued collaboration."
About Dr Webb
As the Director of Research and Development at Permali, Dr Webb has been responsible for the design and development of Permali's materials and products since 2005. With a career spanning 37 years, Dr Webb has been a materials scientist and engineer in a variety of fascinating roles with applications such as ceramic clad structures for impact and wear protection and the development and evaluation of new technologies for the manufacture and joining of metallic, elastomeric, ceramic, and composite materials for rocket motor systems.
Throughout his career, Dr Webb has been involved in the application and utilisation of materials in demanding engineering applications for Defence, Aerospace, Marine, Medical and Automotive sectors.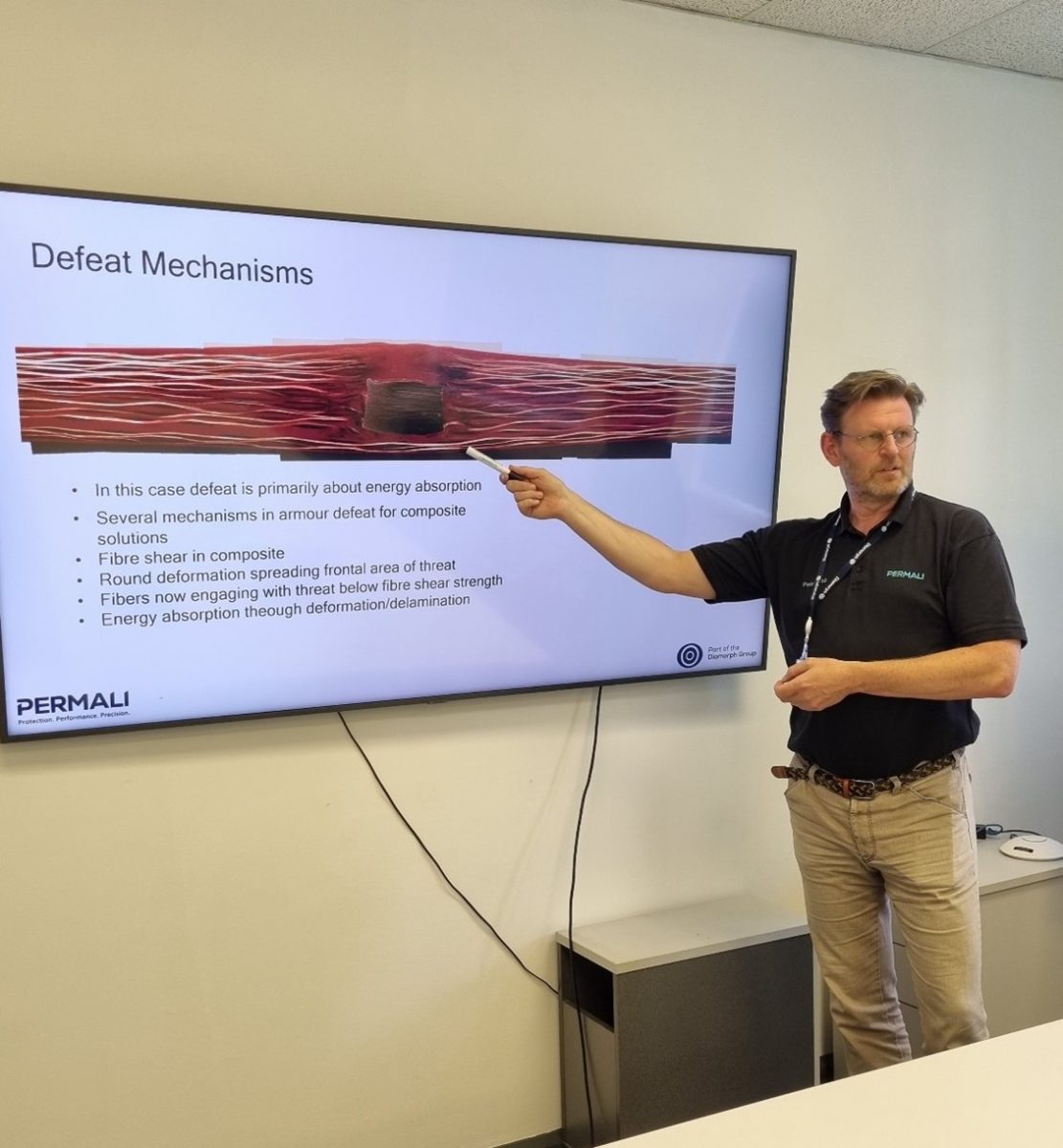 Holding a PhD in adhesion science focusing on the research of substrate surface treatment and the effects of the chemistry of the interphase on structural adhesive bonds, his 30 years' experience in both the research and the functional application make him a true expert in his field, and a valuable asset to Permali.
Over the past 30 years, Dr Webb has pursued his original PhD thesis and other research interests through both privately funded activities for direct commercial applications and via collaborative ventures with Cranfield, Loughborough, Bristol, UWE and Sheffield universities as well as several other industrial and academic partners. All with the aim of developing new technologies and solutions through the advancement of the understanding of high-performance material technologies, Dr Webb has provided immense contribution to this demanding and exacting industry.
About Permali
Since 1937 Permali has been a sector leader in the manufacture, design, and qualification of composite and PU material solutions for defence, aerospace, medical, rail, automotive, and many other engineering sectors that require compliance with complex regulatory frameworks. Permali was recently acquired by Diamorph Group, a materials science-based company which has offices in several countries and operates in markets ranging from Marine through to Renewable Energy. Operating from a 10,500msq site in Gloucester, UK, Permali makes a vast range of bespoke FRP composite panels, components, and systems, based on a wide variety of resins, fibres, cores, and adhesives. Permali's product range is extended further with the inclusion of its Tuftane® products, a range of aromatic thermoplastic polyurethane (TPU) elastic films.
About Diamorph
Diamorph is a passionate materials science-based company, boasting 3 state of the art manufacturing sites and a multitude of sales offices across the globe. The company has deep materials science knowledge in a range of technologies, to make innovative products that provide protection in a wide range of safety critical or high cost of failure activities. The business is split into 3 units:
Composite and Polymer Materials: products provide protection from wear, impact and electrical shock.
High Temperature Solutions: materials protect process integrity at temperatures between 350 and 1200 degrees C in high temperature process industries.
Passive Fire Protection: products designed to protect lives and buildings by stopping the spread of fire, allowing time for occupants to leave the building.
Edited by Scott Cawkell, for press enquiries contact scott.cawkell@permali.co.uk