The mOm Incubator. Designed, developed, and manufactured in the UK, saving lives throughout the world.
During his time at Loughborough University, while completing a bachelor's degree in Product Design & Technology, James Roberts, now CEO and Founder of mOm Incubators, decided he wanted to help to reduce the number of premature baby deaths, on a global scale.
Around the world each year there are around 15 million born prematurely, and of these, around 1 million will, unfortunately, die. In theory, the problem is easily prevented with access to conventional incubators, which unfortunately are either unavailable or frequently rendered inoperable and discarded due to their inherent complexities.
It was the preventable nature of the deaths of hundreds of thousands of premature babies around the world which inspired James to create his first mOm Incubator prototype. This prototype quickly caught the attention of the James Dyson Foundation in 2014, with James Dyson himself stating that James' mOm Incubator had the "potential to save thousands of lives." James won the 2014 James Dyson Award.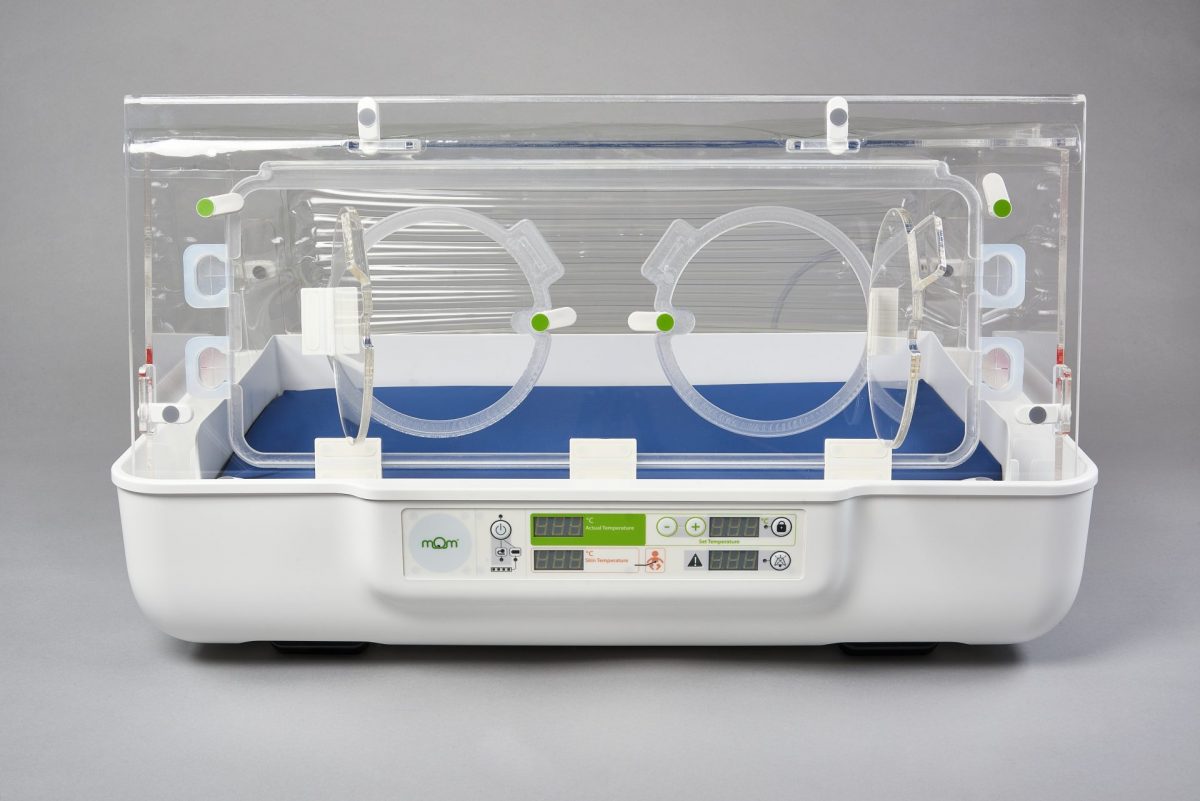 Fast forward to today, that early design is now a fully-fledged, regulated CE, life-saving device, with the capability to be used in a multitude of settings, which gives clinical teams the ability to decide where it works for them. From remote or rural care, intrahospital transport, and first admission to transitional care; the mOm Essential Incubator gives clinical teams the power to rethink infant care and give flexibility to the healthcare system.
With the mOm Essential Incubator having been successfully deployed in a clinical trial for the first time at St Peter's Hospital, Chertsey, James commented: "Sustaining a child's life in our incubator for the first time has been a humbling experience and a monumental step in transforming this dream into a practical reality. It is unacceptable that one million premature babies die each year when most of these deaths can be easily prevented. An idea that was once scribbled down on paper now has the potential to impact many lives globally."
James was looking for materials that offered good biocompatibility and were easy to fabricate, while being durable, fatigue resistant, and lightweight, so that the incubator would be easily portable. It was decided that thermoplastic polyurethane (TPU) elastomeric film products were the best fit. These products were already used in applications needing a tough, highly elastic flexible film as part of the product design, and they are also weldable, ensuring a perfect seal could be achieved.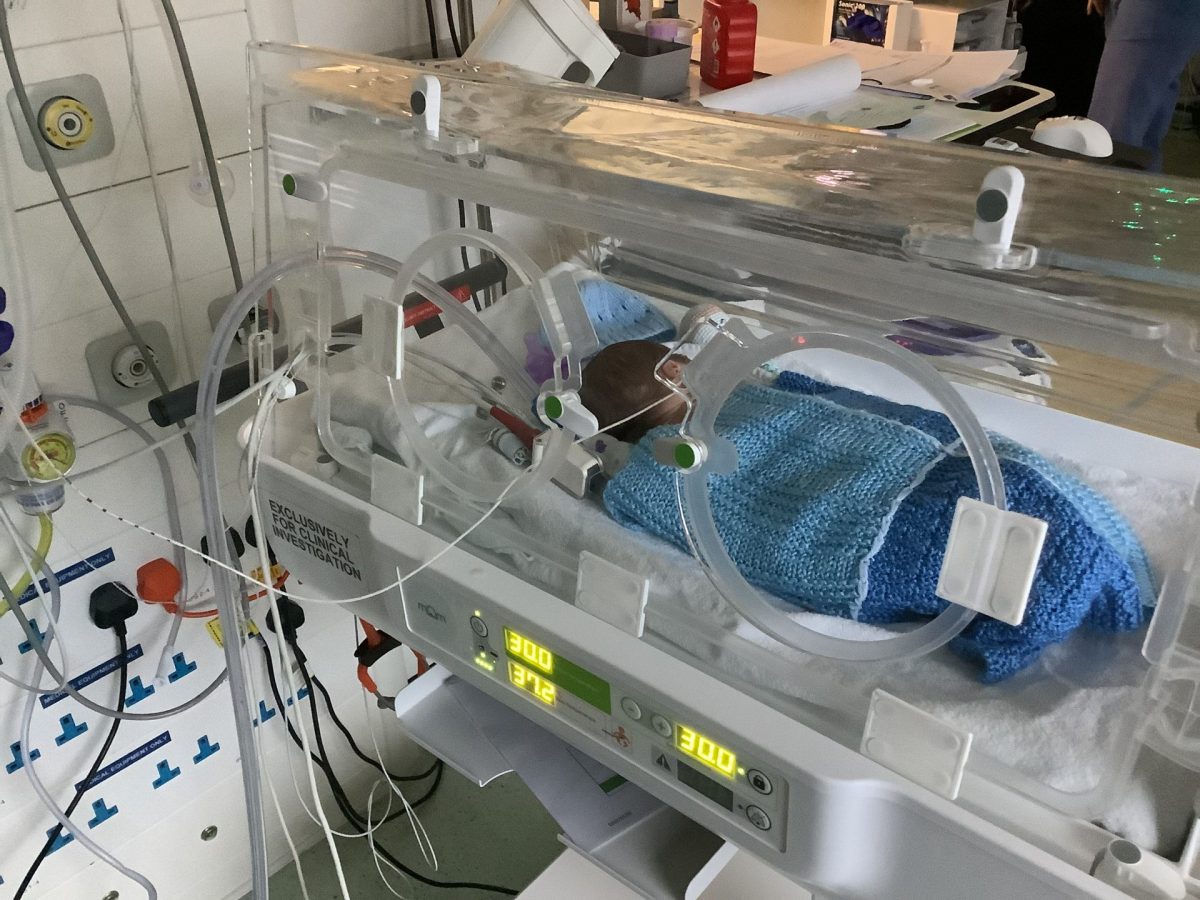 James was introduced to Permali, part of the Diamorph Group, who are specialists in Tuftane® TPU (thermoplastic polyurethane) films and have been supplying bespoke TPU materials to mOm since the early designs. The Permali technical team worked closely with James to ensure that a cost-effective film material solution was provided with the exact additives, technical specifications and properties needed to meet his processing, product performance and regulatory requirements.
Fraser Rankin, Sales Director at Permali commented: "From a technical point of view, mOm were asking questions about the materials that had not been asked before due to the unique nature of the application. So working responsively, collaborating with mOm and providing them with bespoke materials, quickly, was how we contributed to the growth of the project."
Thanks to James, and the team at mOm, the end result is a cost-effective, high-quality, and robust incubator, which gives you a stable heated environment with performance that meets international standards. All while weighing under 20kg, being compactable, highly portable and energy efficient. It has been designed to perform in challenging environments around the world, whilst being easy to maintain, and it is a design that has revolutionised neonatal incubators. The system is currently being used in the NHS and other countries around the world.
But James is far from done yet, stating: "Our mission has been for a mOm Incubator to reach everywhere it's needed on the planet. Our first clinical use represents an exciting step towards achieving this objective. Over time, I want mOm to apply this ethos to providing access to quality healthcare around the world. It is time for our industry to start to think differently."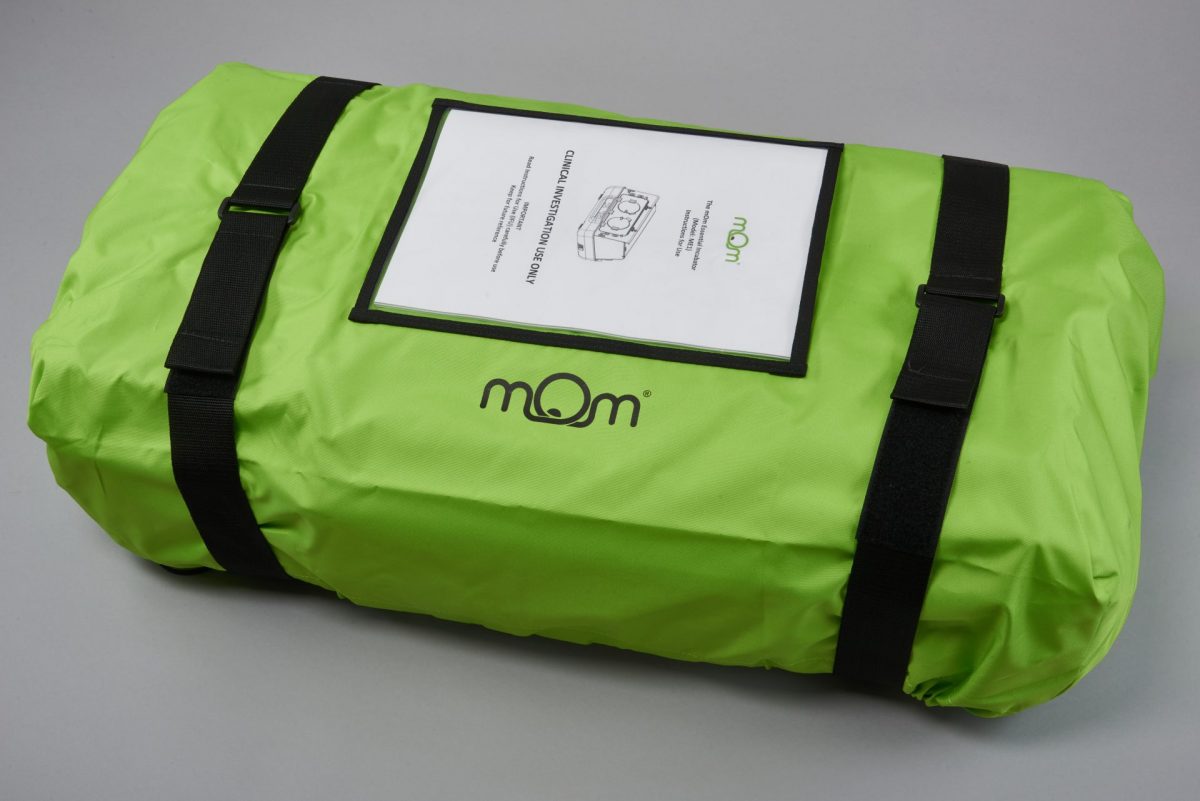 This is not the first significant contribution to medical devices that Permali have made. For manufacturers of medical equipment and healthcare products, Permali's specially formulated Tuftane® grades have been developed to possess a range of unique properties. They combine biocompatibility with excellent resistance to the growth of fungi and bacteria, while also enhancing patient comfort as the materials are comfortable against the skin. This, in turn, has led to them being used in other medical development projects.
Permali TPU materials were used in the development of the AeroPod, which has been developed and designed to offer the next step in patient transfer, ensuring excellent standards in infection control with protection from contamination. Additionally, the fire-resistant TPU materials are weldable, durable and transparent, making them highly functional, while they also meet fire safety requirements. Permali also worked closely with first-tier healthcare suppliers and leading international health organisations, to develop a range of high-tech air mattresses to prevent pressure sores and ulcers. Known as an alternating-pressure mattress, the high-tech devices contain air pockets that inflate and deflate to constantly change pressure points on the skin.
About Permali
Since 1937 Permali has been a sector leader in the manufacture, design, and qualification of composite and PU material solutions for defence, aerospace, medical, rail, automotive, and many other engineering sectors that require compliance with complex regulatory frameworks. Permali was recently acquired by Diamorph Group, a materials science-based company which has offices in several countries and operates in markets ranging from Marine through to Renewable Energy. Operating from a 10,500msq site in Gloucester, UK, Permali makes a vast range of bespoke FRP composite panels, components, and systems, based on a wide variety of resins, fibres, cores, and adhesives. Permali's product range is extended further with the inclusion of its Tuftane® products, a range of aromatic thermoplastic polyurethane (TPU) elastic films.

About Diamorph
Diamorph is a passionate materials science-based company, boasting 3 state of the art manufacturing sites and a multitude of sales offices across the globe. The company has deep materials science knowledge in a range of technologies, to make innovative products that provide protection in a wide range of safety critical or high cost of failure activities. The business is split into 3 units:
Composite and Polymer Materials: products provide protection from wear, impact and electrical shock.
High Temperature Solutions: materials protect process integrity at temperatures between 350 and 1200 degrees C in high temperature process industries.
Passive Fire Protection: products designed to protect lives and buildings by stopping the spread of fire, allowing time for occupants to leave the building.
Edited by Scott Cawkell, for press enquiries contact scott.cawkell@permali.co.uk