A day in the life – Jack Fletcher
In the latest in our 'day in the life' series, we managed to sit down with Permali Technical Lead Jack Fletcher, who spoke to use about the day-to-day activities in his role, his favourite aspect of the job, and his love-hate relationship with Arsenal!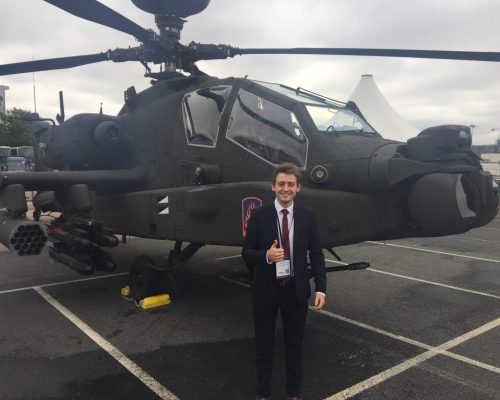 Could you start by telling us a little bit about yourself?
Sure thing! Hi I'm Jack, I've now worked at Permali just gone 3 years, starting off as a Design and Development Engineer and now as Technical Lead. Before this I studied Product Design back at university as I've always been fascinated on how things work, how things can be improved and mulling over the world's next best invention. Combine this with a thirst for traveling and a love-hate relationship with Arsenal football club, you've pretty much got me to a tee!
What does your job involve?
Well, my job involves a combination of working alongside Sales and account managers and directly with customers, to provide technical input into enquiry responses, for instance what's feasible for us to achieve. This could be in the form of completing compliance matrices, analysis' calculations, physical testing/ validation etc.
My role also sees me managing and supporting a team of development engineers on their completion of day-to-day tasks from technical reports, in house tests, CAD development etc.
Essentially, you could sum it up as overall oversight and management of enquires, and ensuring the timely delivery from the technical team.
What do you enjoy most about your job?
What I enjoy most about my job is the variety across the products and projects we work on and how at one moment your focus could be on a single material and then the next it will be on an entire flight deck of a ship. Also having the manufacturing on site is exciting for me as you feel on the pulse and are able to really see the whole project life cycle through from enquiry, conceptualisation/ development, all the way to testing and production!
What does a typical day look like for you?
I think its fair to say no two days are ever the same but day to day I would find myself jumping between meetings, desk analysis/ reports, production support and general firefighting! Some days would also include in house testing and possibly external site visits with either customers or suppliers.
What makes Diamorph a good company to work for?
Similar to what I mentioned about my role, it comes down to the variation in the Diamorph portfolio and the opportunities that come with being part of a larger group. Additionally, it's the encouragement of my personal progression ambitions and goals whilst having the chance to go off site within and outside of the UK for company visits, test houses and trade shows.
And finally, what do you like to get up to away from work?
As I mentioned at the beginning, I am big into my travelling and exploring new places! Then there's my love-hate relationship with Arsenal, which I suppose you could say has been a little bit more love than hate over the last couple of years!