Merlin Helicopter Mk3 Ballistic Protection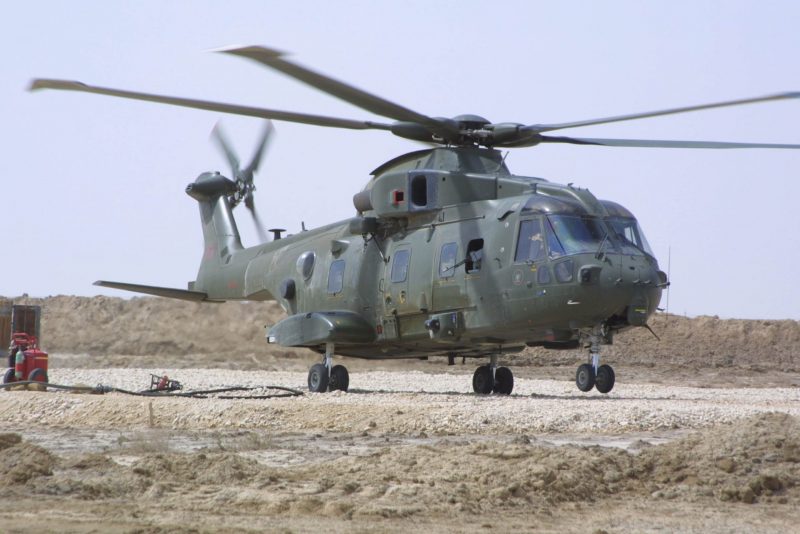 Merlin Helicopter Mk3 Ballistic Protection
By 2009, Permali had developed a reputation for providing high performance composite ballistic protection, and rapid responses to Urgent Operational Requirements (UORs). A significant number of British platforms deployed to Iraq and Afghanistan were in-service with ballistic armour solutions supplied by Permali, including various land vehicles and the RAF Chinook HC2 helicopters.
Facing a need to increase helicopter lift capacity in Afghanistan to reduce vulnerable troop and supply movements on the ground, the MOD took the decision to deploy Merlin Mk3 aircraft to Afghanistan. In support of that deployment, ballistic protection for the aircraft cockpit and passenger cabin was required. Permali had already demonstrated lightweight, advanced composite armour technology to the MOD, and was engaged by AgustaWestland (now Leonardo Helicopters) to work with them on developing a solution. Permali provided material and protection expertise while AgustaWestland took responsibility for integration onto the airframe, with both parties cooperating closely to ensure that an optimised solution was quickly developed, tested and manufactured.
Ultra High Molecular Weight Polyethylene composite material solution
As with all aircraft applications, weight was critical, so Permali developed a lightweight Ultra High Molecular Weight Polyethylene composite material solution. The composite panels were pressed at very high pressure in Permali's platen presses, and then waterjet cut and assembled in-house.  The result was a ballistic protection suite supplied in record time, and delivered to the end user to accompany the initial deployment of the Merlin to the Afghan theatre.
Permali went on to build on the close and effective working relationship that had been developed with AgustaWestland to develop and supply ballistic protection for the naval Merlin Mk2 variant, and later also the Mk4.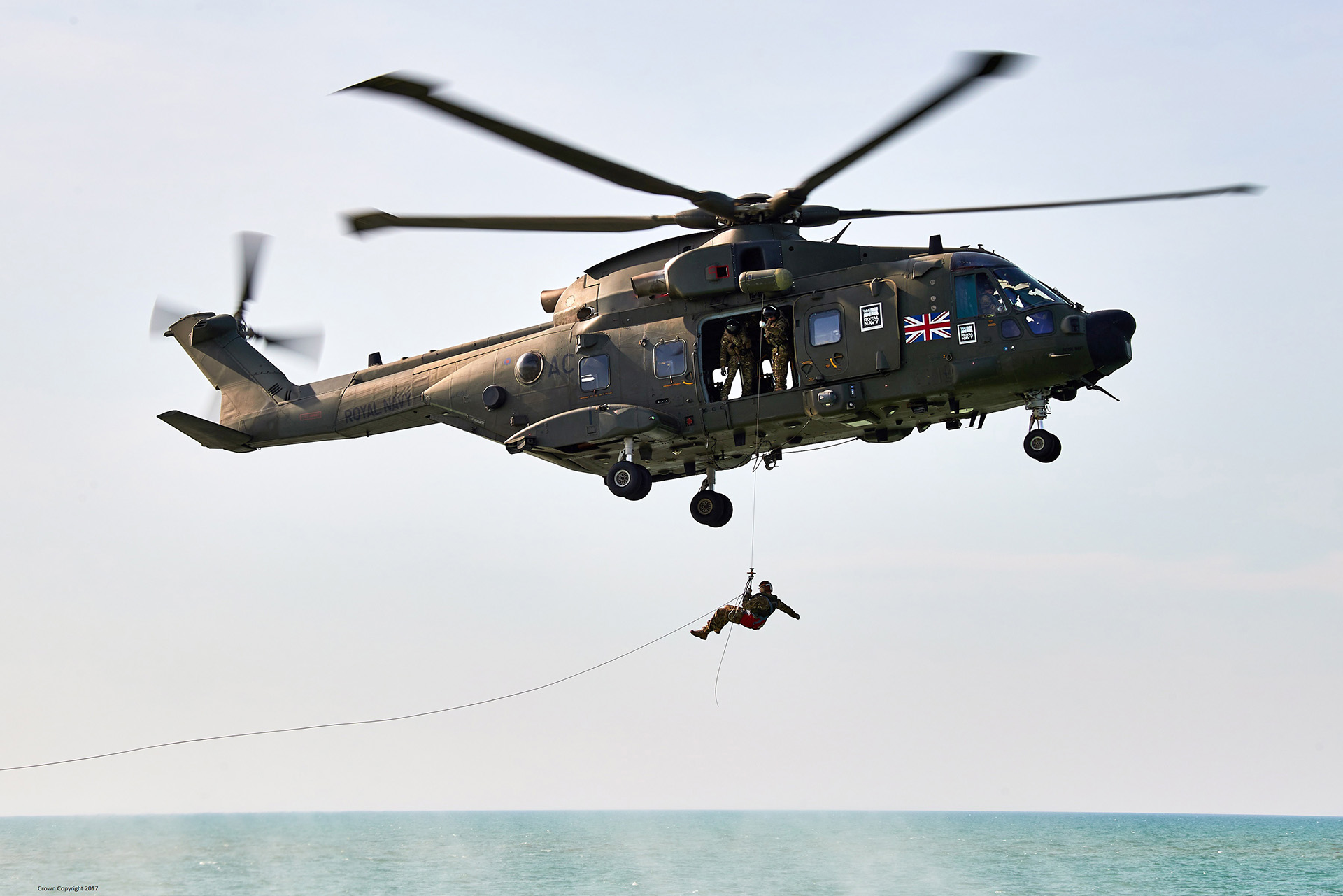 See our products in action