Growing Use of Composites in Rail
Rail sector OEMs' and tier 1 & 2 product suppliers are increasingly switching away from more traditional metallic (and asbestos) based engineering materials in favour of
alternative, more sustainable, fibre reinforced (FRP) thermoset resin based materials

.
Composite materials are providing significant life cycle benefits for train operators to meet carbon neutral environmental objectives and in helping to lower operating and maintenance costs.
High performance, fire, smoke and toxic fume (FST) rated, lightweight FRP composite materials are increasingly being specified to refurbish in-service rolling stock and on next generation trains, which need to have greater operating efficiencies, better performance, less energy consumption and lower emissions.
Permaglass® Composite Solutions
For more than 50 years, Permali has been an
approved OEM supplier of high performance FRP composite material solutions

to the UK rail sector.
Permaglass® solid laminate sheet and cored sandwich panel products are specified for demanding safety critical applications on locomotives and rolling stock for both underground and overground passenger and freight trains. Depending on the application, Permaglass® products are formulated to meet critical rolling stock regulatory standards including: RSE/STD/013 & /014 and BS EN 45545-2:2013 for fire, smoke and toxic fumes (FST).
Permali has developed lightweight, high strength, energy absorbing, composite sandwich design flat panels up to 50mm thick, moulded with Permaglass® FRP laminate outer skins. Permaglass® composite sandwich panels are used for fabricating components that can improve the crash worthiness of locomotive cabs and reduce weight. Permaglass® electrical insulation composite laminate sheet grades have also been developed which comply with RSE/STD/013.
Permaglass® FRP sheet materials are supplied as semi-finished stock materials in sheet thicknesses from 0.3mm to 60mm, which can be cut to size as required for customer production needs. Permali also has 3 & 5 axis CNC machining, bonding, coating, painting and assembly capabilities. This enables finished, ready to install sub-assembled composite components with metal fixtures to be supplied to rail customer designs and specifications.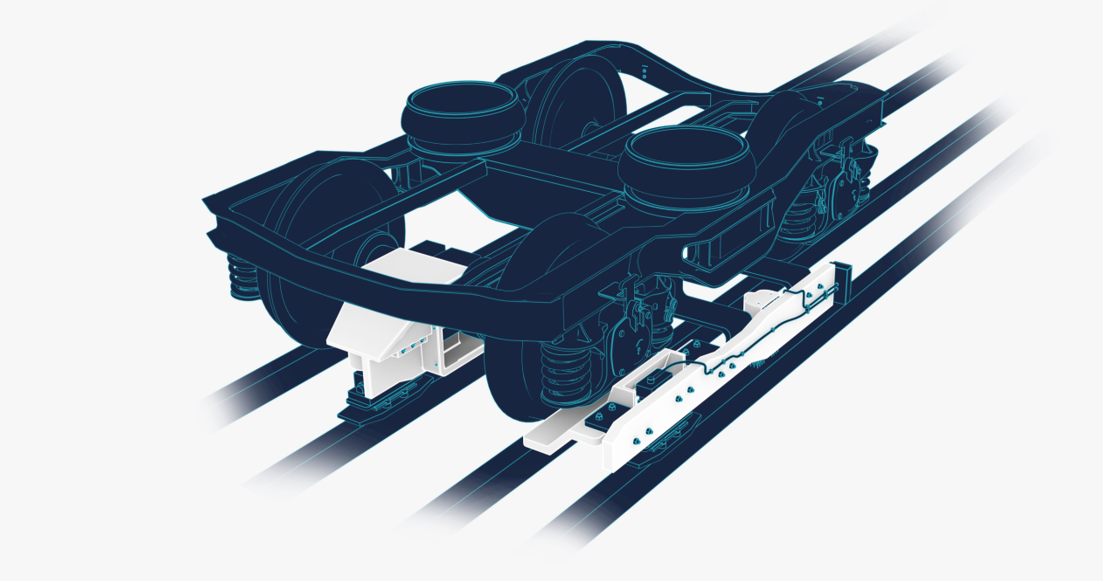 Benefits
Solid FRP composite sheet and lightweight sandwich panel laminate design options
High mechanical strength performance, using woven and non-woven E & S glass fabrics
Meet stringent FST (fire, smoke, toxic fume emission) standards for rolling stock
Halogen free thermoset resins formulations
Outstanding electrical insulation and arcing/tracking resistance
Permaglass® range offers alternative materials to asbestos.
Easy to machine
Rail Applications
01.

Permaglass® MER20 & MER35
Permaglass MER20 & MER35 sheet grades offer halogen-free, fire retardant electrical insulation and resistance against arcing and tracking, combined with excellent mechanical properties and easy machinability. Both grades meet stringent safety regulations specified by London Underground including: B2 476 Parts 6 & 7; BS 6853 App A & B; UL94V0; RSE/STD/013 and RSE/STD/014 Part 1 Issue A Fire and Arc Protection Standard.
MER Components fabricated from MER20 and MER35 include: shoe beams and arc boxes/barriers for electrically powered units, and provide an excellent alternative to asbestos based materials.
Permaglass 22FE materials are a range of standard fine weave glass epoxy laminates which can be precision CNC machined to produce high strength electrical insulation components with high temperature performance and electrical insulative properties. Permali is able to manufacture sheet sizes up to 4.8×1.9m.
Permaglass MFM is a fire rated pressed glass fibre reinforced (GRP) phenolic sheet laminate with a decorative melamine paper layer included on the visible surface. MFM laminates are specified in train interiors as the protective top layer for wall, door and ceiling panels where a high degree of scratch and graffiti resistance is required.
Semi-finished sheets, typically in standard 2.44m x 1.22m sizes from 0.3mm thick are supplied to fabricators of interior decorative panelling for rolling stock. Permaglass MFM is currently in use on London Underground tube trains and nationally on overground passenger train carriages.
Bespoke Solutions for Rail
Permali is also able to develop
bespoke composite solutions

for rail customers.

The R&D, design and process engineering teams understand how to deliver the advantages from composite materials. In-house technical expertise in resin formulating, reinforcements, cores and processing are used to develop customized high performance, halogen free composite materials to meet stringent regulatory rail standards related to: crash impact, electrical insulation, ignition, flammability, surface spread of flame, and toxic gas emissions.

Bespoke Solutions