Naval Stanchions, Guardrails & Safety Net Systems
Permali is the
global market leader

in the manufacture and supply of

high strength

, glass fibre reinforced (GRP)

composite stanchions, guardrails and deck safety net frames

for naval warships and support vessels.
The Royal Navy and many other navies around the world trust Permali's innovative products to improve the safety of crew members and equipment.
Classes of naval vessels fitted out with Permali designed deck safety solutions include: aircraft carriers, helicopter carriers, destroyers, frigates, coastal patrol boats and minesweepers. Permali has also fitted safety systems to civil vessels such as the RRS Sir David Attenborough research ship. All net systems and guardrails stations developed for Royal Naval vessels are MOD approved and rigorously tested to ensure that they meet specified IMO, DNV and Lloyds register regulatory standards.
Permali also supplies bespoke deck safety systems, incorporating modifications to suit the type of naval vessel and specific requirements such as: rail height, numbers of handrails and type of hinge points.
Composite Stanchions
Permali has developed a complete range of
durable GRP composite stanchion designs

for

rigid guardrails; PARAFIL® synthetic rope guardrails or removable chains

, which can be deck or hull mounted.
Four standard stanchion styles are manufactured for fixed, folding and removable 'quick release' guardrail and safety net systems:
Type A stanchions (for fixed position guardrails)
Type B stanchions (can fold fore and aft the deck)
Type D stanchions (fold onto the deck)
Quick Release/Removable stanchions
Stanchion systems are supplied by Permali 'ready to install', complete with all the stainless steel fixings, fittings and lug bolts required for the guardrail design and specification. All fabricated composite stanchions, rigid guardrails and deck safety net frames, are finish painted in-house with a two part polyurethane paint to the required warship colour.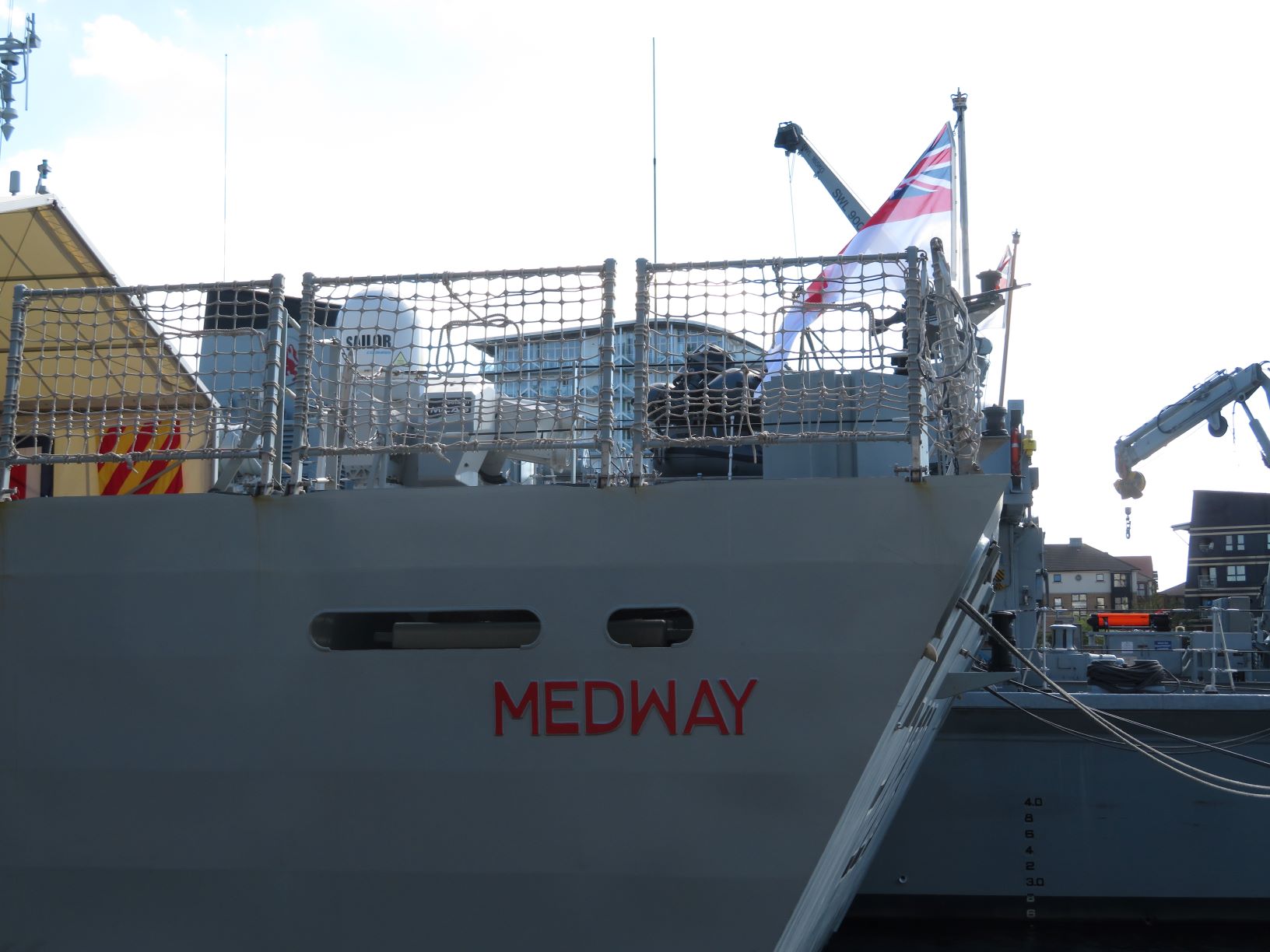 RAS/Helicopter Hangar Lift Off Gates
Permali also
custom manufactures lift off gates

as part of the deck safety railing, which are fitted in combination with Type B or D folding stanchion designs.
Lift gates provide complete freedom of access to specific parts of the deck and unobstructed helicopter hanger maintenance areas.
Lift off gates are installed all naval vessels that carry our 'over the side' Replenishment at Sea (RAS); quick release lift of gates provide an unobstructed section of the guard rail during the RAS transfer of fuel, munitions and stores from an auxiliary supply ship while at sea.
Deck Safety Net Systems
Permali offers a choice of
manually operated or automated safety net systems

for flight decks and gun platforms.
Net systems are customised depending on the type of vessel. Safety nets can be deck or hull mounted, with approach lighting included for aircraft carriers flight deck.
All net systems use a combination of a cast stainless steel base with a lightweight, painted GRP composite frame, which provides a low maintenance, corrosion free system. Permali specify 'camlock design' fittings for its net systems, for added safety as they are positively locked in the upright and deployed positions.
Added 'safe refuge' protection for deck crews in bad weather conditions is provided using shock cord woven into the lower sections, which allow the net to "bag when necessary".
Enhanced Stealth Properties
A major benefit of using a glass reinforced plastic (GRP) composite material for both deck safety nets frames and guardrail stanchions is that GRP has a reduced radar signature compared with a metal. To further reduce the radar signature, net systems can be specified with 84°, 90°, 96° and 102° folding bases.
Product Design Benefits
The
innovative product designs

and use of a

GRP composite material

for stanchions, guardrails and net frames provide the following benefits in service:
Lightweight, easy to use and vibration free
High strength and durability
Fixed, foldable and removable quick release options
Rigid guardrail, rope, chain and safety net systems
Can be deck or hull mounted
Foldable systems with variable angle position
Positive lock 'camlock' fittings specified
Flight deck approach lighting can be incorporated
Low maintenance, corrosion resistant components
Non-conductive, with reduced radar signature
Bespoke Solutions
Permali provides a full
new product development (NPD) service

, which can

rapidly design and test new products

for naval vessels to MOD approval specifications.

Bespoke solutions are developed, adapting products to meet specific application requirements.

The R&D, design and process engineering teams have extensive experience in working under pressure with defence sector OEMs. Permali has demonstrated its added value to customers by accelerating NPD projects using its pilot plant facilities, carrying out in-house fire and material properties testing and providing prototypes in short lead times

Bespoke Solutions