Solutions for Air Defence
Permali has an
established reputation as a proven supplier

of armour and ballistic protection solutions across all three Defence sectors - Land, Sea and Air.
Specifically, for air defence combat and transport military aircraft, the company specialises in innovative, lightweight, high performance, anti-ballistic armour protection systems for helicopters and fixed wing aeroplanes.
Lightweight Ceramic-Composite Aircraft Armour
Advanced composite and lightweight ceramic materials

are used to provide integrated interior

cockpit and cabin ballistic armour

that meet the requirements of FAR/CS25 and FAR/CS29.
Advanced composite and lightweight ceramic materials are used to provide integrated interior cockpit and cabin ballistic aircraft armour that meet the requirements of FAR/CS25 and FAR/CS29.
Materials used by Permali include UHMWPE and aramid reinforced composite sheets combined with outer ceramic plates, in product design specifications which can provide protection levels ranging from small arms to heavy machine gun.
The very hard ceramic material takes the initial impact from a ballistic projectile and deforms the tip. To provide the lightest ballistic resistant armour system possible, instead of alumina, low density silicon carbide or boron carbide advanced ceramic plates are used by Permali for aircraft armour system's outermost ceramic layer; the lower density ceramic materials are more mass efficient, so can be used to produce lighter armour for the same anti-ballistic rating or a higher performing armour as required for the type of aircraft and its combat zone role.
Immediately behind the ceramic outer layer is the fully integrated ballistic grade Permaglass® composite material part of the armour system, designed to absorb the remaining kinetic energy of the projectile and prevent penetration inside the cockpit or cabin area.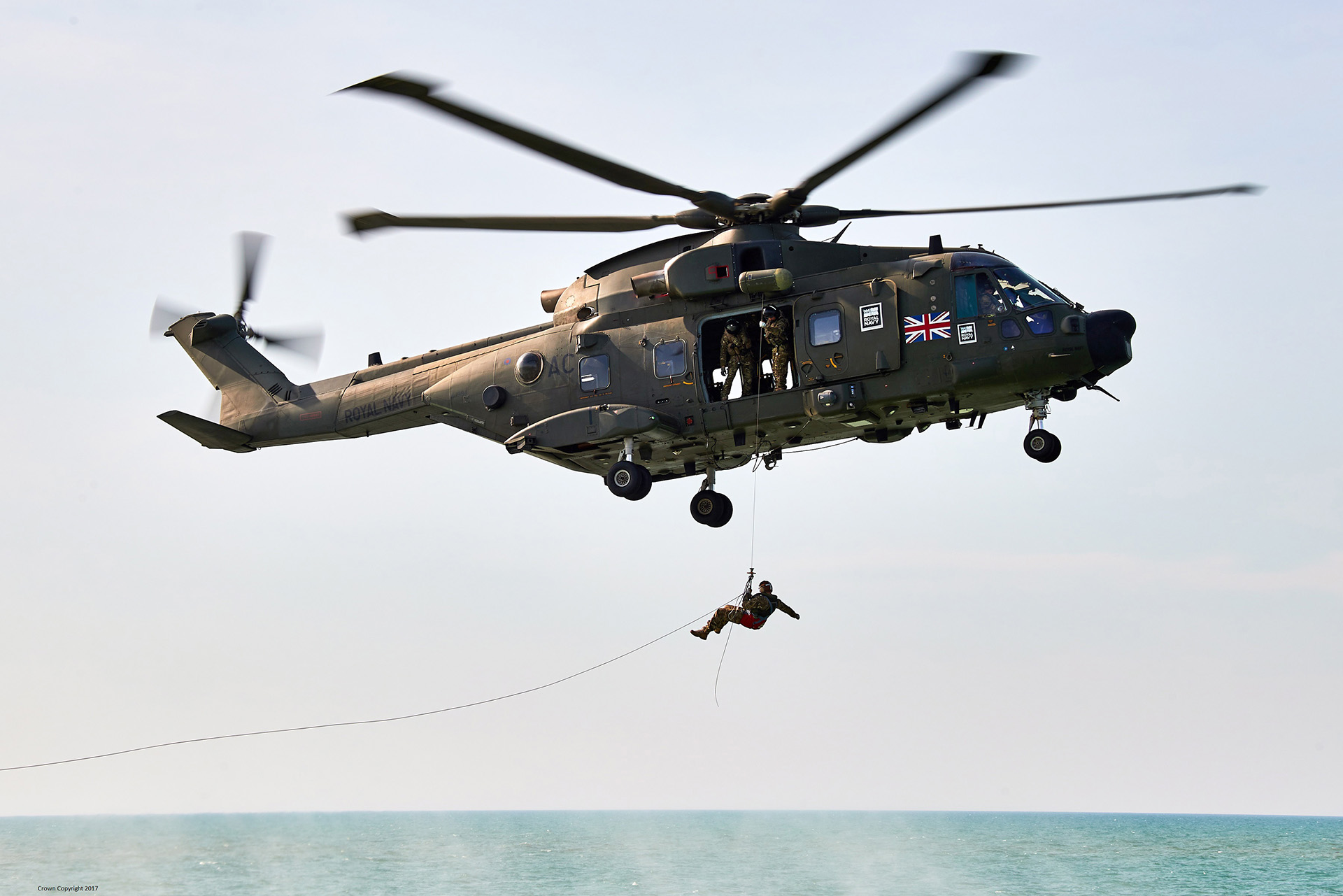 Modular Upgrade Solutions
Modular 'retrofitted' aircraft armour upgrade systems

for both cockpit and cabin areas have been successfully developed by Permali, such as for the CH-47 Chinook helicopter.
This versatile armour upgrade system can be fitted or removed according to mission requirements.
Permali's expert team of design engineers and R&D materials scientists work closely with OEM customers to ensure the level of ballistic protection and overall aircraft weight objectives are met to achieve desired payload and range performance.
CCHS® - Chinook Cargo Handling System
Permali has also developed CCHS® -
a lightweight cargo handling system for the CH-47 Chinook

. CCHS is optimised for the rapid despatch of wooden cargo pallets.
The major benefit of the system is that the cargo helicopter's vulnerable unloading time on the ground is significantly reduced when supplying front-line troops.
CCHS is also fully compatible with Permali's ballistic protection system for the Chinook, allowing installation either onto the standard floor or on top of the ballistic protection panels. Both systems are currently in active service in CH-47 Chinook helicopters used by the Royal Air Force (RAF), the Royal Netherlands Airforce and the Israeli Air Force.
[CCHS is a Registered Trademark ® of Permali Gloucester Limited.]
Key Composite Air Defence Products