Permali specialises in the design and manufacture of
anti-ballistic armour and blast protection advanced composite materials, fabricated panels and complete armour systems

which meet EU, US, MOD and NATO ballistic,

safety and environmental standards

.
Products supplied by Permali to Land, Air and Naval defence sectors include: appliqué armour panels, underfloor blast resistant armour and internal spall liner panels.
Military Personnel Spall Protection
The function of a spall liner is to
prevent metal fragmentation spalling injuries

to the occupants of

military armoured vehicles

from land mines/IEDs or attack by an opponent with superior fire power.
The addition of an advanced composite spall liner provides a second blast proof protection internal layer bolted in place immediately behind the vehicle's armoured bodywork. The spall liner prevents armour piercing ballistic projectiles and any metal 'spall' fragments from explosive impacts penetrating into the vehicle's interior and injuring anyone inside.
Spall liners manufactured using advanced composite materials, such as Permali's Permaglass® blast grades, are proven to significantly reduce the amount of spall debris entering an armoured vehicle (by up to 95%), minimising serious injury to military personnel and helping to prevent fatal casualties.
Permali produces spall liners for the roof, floor and sides of a wide range of armoured military vehicles and for weapon platform on naval warships.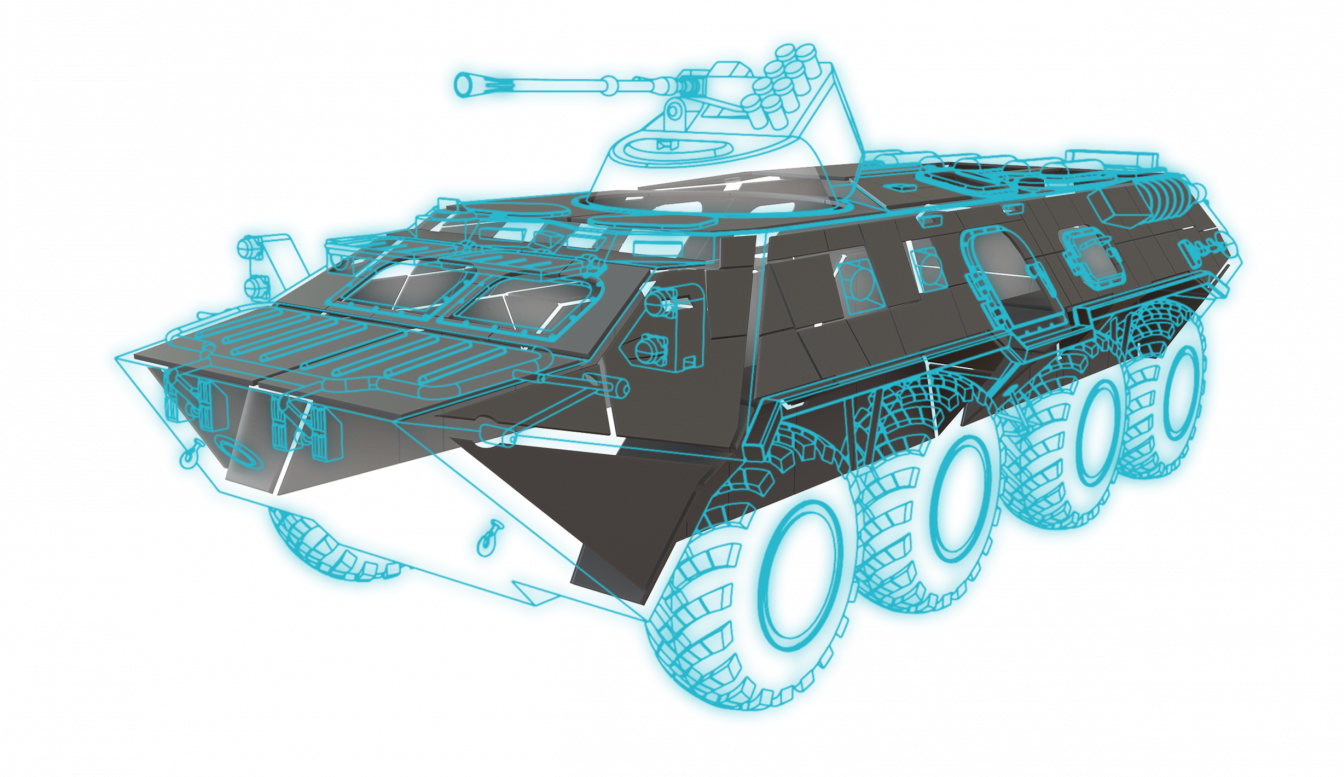 Spall Liner Solutions
Permali manufactures standard and custom made
Permaglass® composite solid pressed epoxy and phenolic prepreg FRP laminate sheets

in a range of size and thicknesses.
Lightweight Permaglass® composite sandwich design panels are also produced for spall liners and armour systems with high pressure laminated UHMWPE cores.
Different grades of Permaglass® composite sheets and sandwich panels, which can be combined with ceramic armour plating, can provide blast and anti-ballistic protection levels ranging from small arms to heavy machine gun.
Specialty prepreg fibre reinforcement and thermoplastic materials used by Permali for Permaglass® composite amour and spall liners include:
Woven and non-woven S2, E glass fibre fabrics and tissues
Kevlar® and Twaron® rubber coated aramid fibres
Ballistic grade UHMWPE fibres, including DSM Dyneema® and Honeywell Spectra Shield®
Permali's extensive materials processing capabilities includes FRP laminate sheet pressing, CNC routing/water jet cutting and closed moulding. Flat, curved and custom shaped Permaglass® spall liners are precision made to exactly match the internal design and geometries of the side, floor and roof areas of individual armoured vehicle.
Innovative spall liner solutions are developed and supplied for both new armoured vehicle designs and to upgrade the protection level and operation capabilities of in-service military combat vehicle models.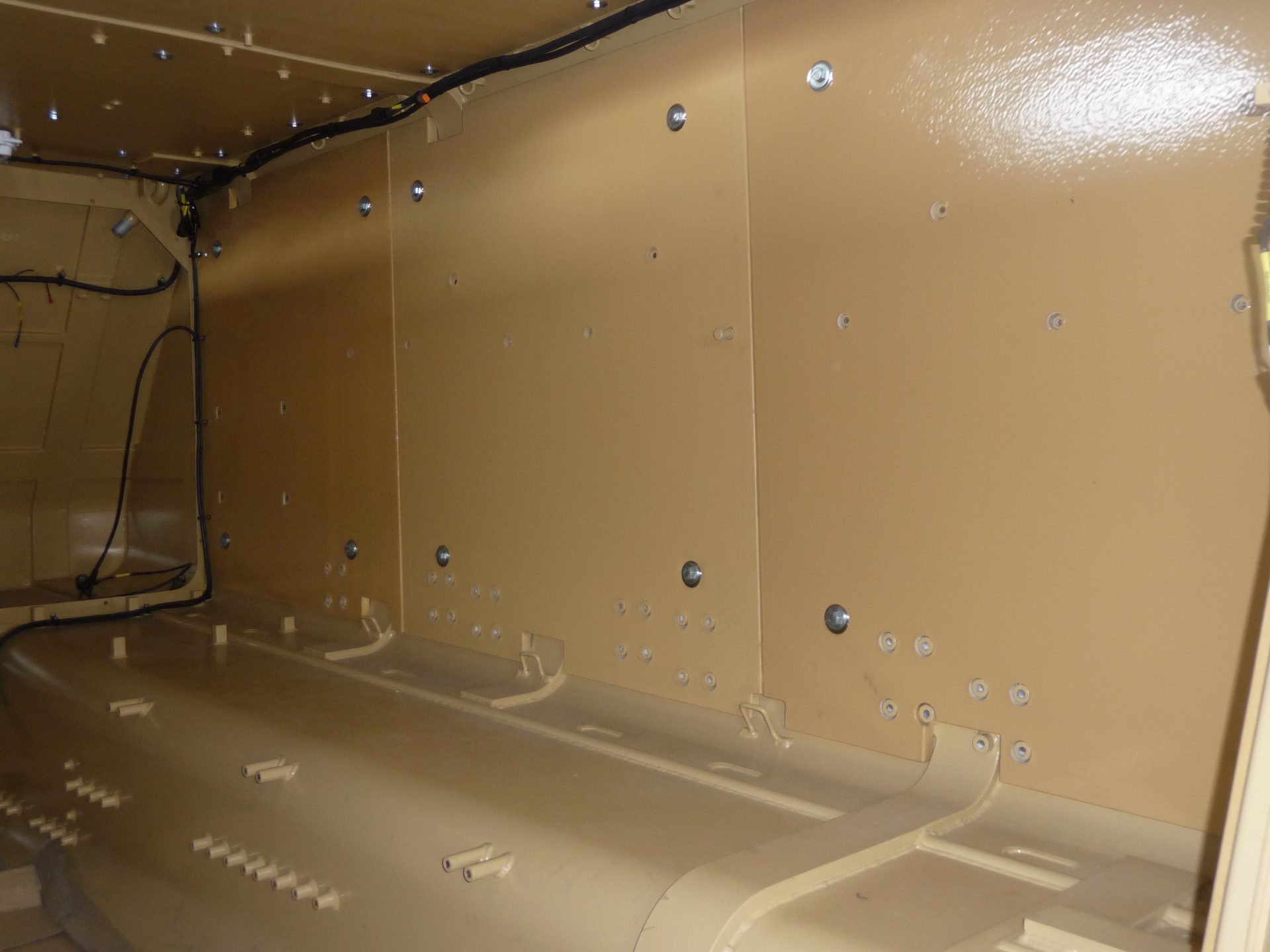 Multi-Functional Capability Spall Liners
Permali's expert teams work closely with the MOD, the military and OEM vehicle manufacturers to provide
innovative solutions to meet changing defence industry

needs, as more sophisticated weapons and electronic systems are used in combat.
To meet existing needs for military vehicles, Permali manufacture Permaglass® spall liner grades with fire retardant additives, bond-in additional insulation materials and spray a durable, chemical resistant Tufshield® TM elastomeric PU coating to the exposed surface of the spall liner. Additional protection and multi-functional performance capabilities available with Permali spall liner systems include:
EMP weapons & EMI/RFI protection
NBC clean down chemical resistance
Thermal & acoustic insulation
Fire resistance
Customer Kitting Services for Spall Liners
Cut to size semi-finished stock sheets – To save time and cost, Permaglass

®

stock sheets can be supplied to customers in cut to size 'ready to machine' flat panel spall liner kits. Material utilisation is maximised using CAD/CAM facilities to reduce scrap waste and cost. Both stock sheet and cut to size panel kits are labelled for product identification and QC traceability, with required OEM product reference details.
Fabricated Spall Liner Kits – Permali has closed moulding, CNC machining, assembly, coating and painting facilities to manufacture flat, curved and elliptically shaped spall liners. If specified by a customer, spall liners can be supplied complete with bonded in thermal and acoustic insulation, fixing point holes and metal inserts.
'Ready to install' spall liner component kits produced to the exact design specifications of an armoured vehicle model are also made to order and supplied direct to a customer's assembly line. All spall liner sub-assembly kits include part identification and assembly positioning information clearly printed on each component. Parts are also labelled with Permali product code and QC part traceability information and customer BOM (bill of materials) part reference details.
All spall liner kits are shipped using custom made packing crates which avoid damage in transit and for ease of handling by customer in the warehouse and production areas.
Defence Sector Spall Liner Applications
Military Armoured Vehicles
Permali has designed and manufactured to NATO STANAG 4569 and AEP 55 standards numerous spall liner and ballistic armour solutions for different types of MOD and NATO armoured vehicles, including:
­ MOD armoured fighting vehicles (AFVs) such as Viking, Warthog, Challenger 2, Bulldog, Trojan, Titan and Warrior platforms for the British Army.
­ Medium and light protected patrol and infantry vehicles such as the VBCI Nexter and Aravis armoured infantry vehicle for the French Army and all MOD Foxhound patrol vehicle models for the British Army.
Warship Weapon Position Spall Liners
The Royal Navy (RN) and many other navy fleets trust Permali's anti-spall panels to protect combat crew operating mini-gun and GPMG weapon platforms on warship decks. Permaglass® spall liners are bolted behind the exterior steel bulwarks to provide protection for any metal spall from outer metal armour.
Naval vessels in service around the world fitted out with Permali protection and safety products include: aircraft carriers, helicopter carriers, corvettes, frigates, destroyers.
Permali uses its technical expertise and extensive production capabilities to rapidly develop new spall liner products to meet changing market and customer needs. Bespoke solutions are designed to specific design and performance criteria and required MOD, NATO and EU environmental and safety regulatory standards.