Aircraft Cockpit Door Protection Upgrade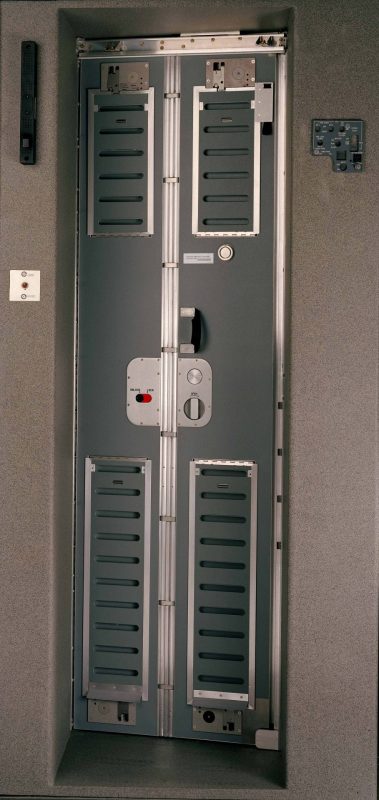 Aircraft Cockpit Door Protection Upgrade

Appliqué & Blast Protection Armour
The terrible September 11 attacks on the US in 2001 permanently changed the nature of air travel for everyone, and the world is now familiar with the increased security measures at airports and on-board aircraft. These measures include making aircraft cockpit doors both intrusion resistant and bulletproof, with Permali playing a major part in the worldwide programme to upgrade existing doors in accordance with new regulations from 2002 onwards.
Permali had already anticipated such a requirement as a result of an incident in December 2000 when a passenger stormed the cockpit of BA Flight 2069 from Gatwick to Nairobi and forced the aircraft into a dive before the crew were able to overcome the intruder and regain control of the aircraft.
British Airways were a Permali customer for cargo bay liners, and in discussions with BA engineers it became apparent that aircraft cockpits were extremely vulnerable to forcible intrusion. Permali was able to combine their extensive knowledge of both composite ballistic protection and aircraft interior flammability standards to rapidly develop a material suitable for reinforcing cockpit doors.
Whilst nobody had predicted a determined and coordinated attack on the scale of 9/11, Permali had already developed and tested a suitable material when the attacks happened, and immediately began working with aircraft manufacturers and airlines on solutions for preventing cockpit intrusion. Permali's material, branded Permaglass XFS2, provided a lightweight composite armour solution capable of stopping handgun threats, whilst also meeting all aircraft interior flammability standards per FAR25, including vertical burn, heat release, and smoke & toxic fume emissions.
Aircraft Cockpit Door Protection Upgrade

The first airline to respond was Virgin Atlantic Airways who contracted Permali to supply retrofit cockpit door reinforcement for their aircraft in advance of the new regulations being published. This retrofit solution was supplied in October 2001, less than 6 weeks after the September 11 attacks took place.
Permali went on to work closely with Airbus and various aircraft interior manufacturers to supply solutions for Airbus, Boeing, McDonnell Douglas, Embraer and other aircraft, helping to protect thousands of aircraft and millions of passengers worldwide.
Permali continues to work on solutions to protect cockpit doors and bulkheads, developing lighter and thinner materials to meet the stringent requirements of modern civil aircraft.